Terrific wines with outrageously good cassoulet as the supper club reconvenes.
Christine & Marty's.
Tasted March 26, 2013 by BradKNYC with 415 views
Introduction
After skipping February due to incompatible schedules by too many in the group, the bulk of the supper club, with Paul Jaouen as a lucky fill-in for Sarah Kirschbaum, reconvened the other night for a stellar evening of food, wine and friends. It was Christine's turn to cook and she once again performed magic in the kitchen. Now, while I've not yet had the pleasure of trying BettyLu Kessler's and Don Cornutt's much heralded, indeed legendary, cassoulet, I have now been fortunate enough to have dined on Christine's about four times and there simply isn't a better one in my book. It's just so full of deliciousness that the yummy sounds the group of grown men were making around the table just might be cause for a Congressional investigation. Therapy, for sure. Thankfully, we also had wines that reached the heights that the kitchen did and a most memorable evening was had. A big thank you to Christine and Marty for hosting.
Flight 1
(11 notes)
Closing
Some pics from the evening.

The wines, minus the replacement '55 Paternina and '97 Ca' Togni.



Yellowfin tuna and pink grapefruit salad with Thai basil, mache and piment d'espelette.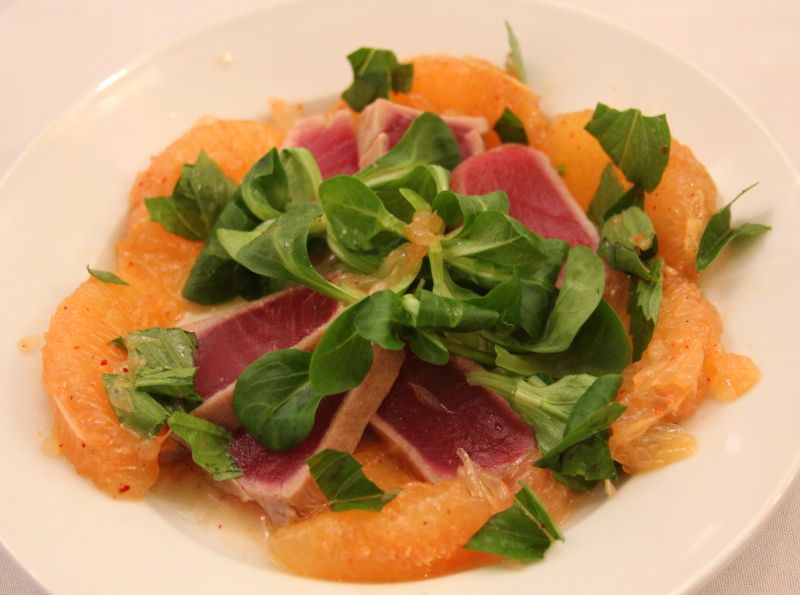 Cassoulet!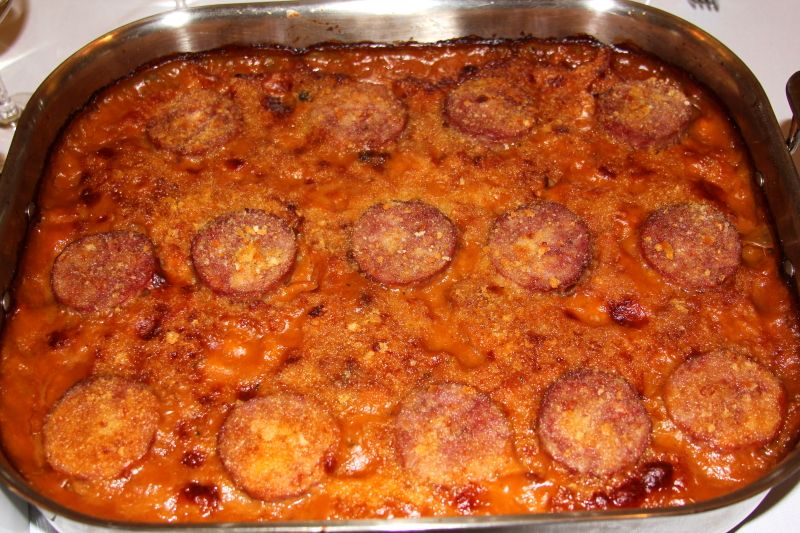 A tasty plate.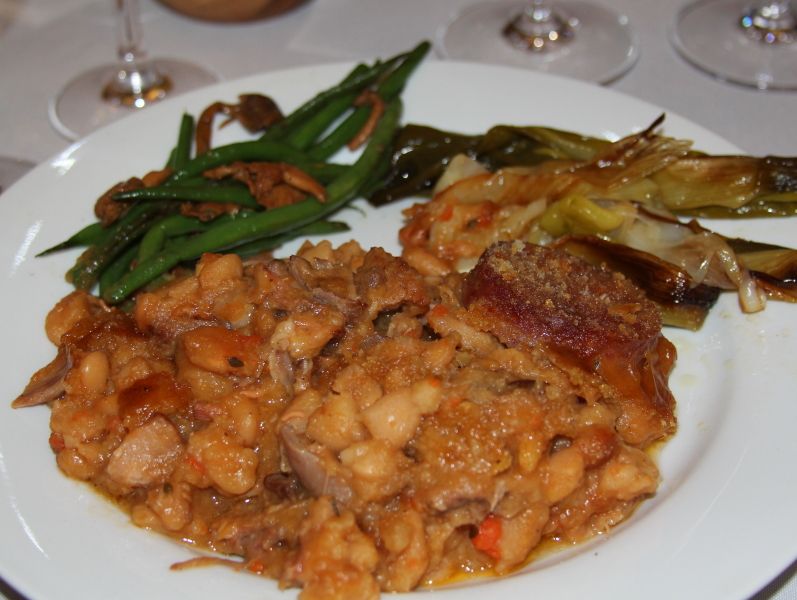 Let's get a closer look at that.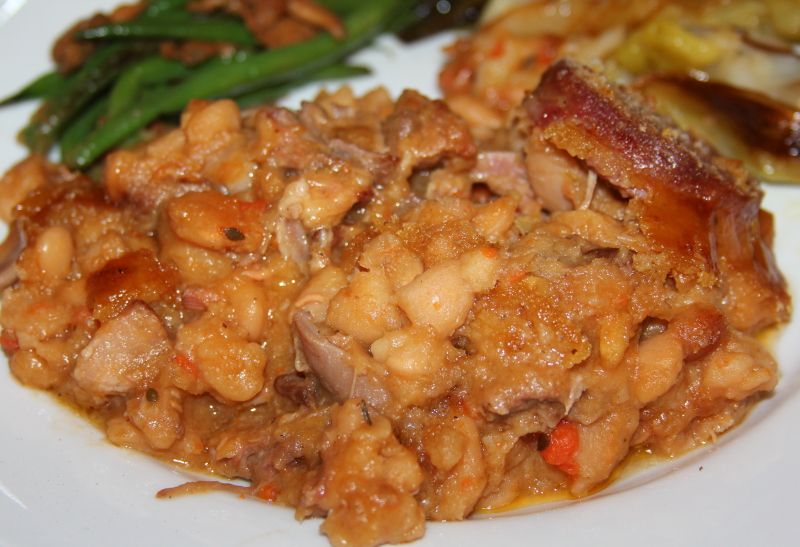 Dark chocolate and olive oil cake.