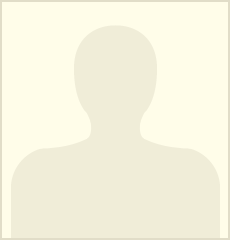 L-C.
User #298,452
Member Since 5/24/2013
Last Activity: 11/26/2021
Favorites
About Me
I really blame it all on my parents. They had zero clue about wine, spoke not a word of French, but all holidays I can ever remember, I had to spend in Burgundy. So ultimately, it's their fault I got hooked on its wines. I read what I can about wine in general. By now, if I were just a little more geeky and bored, I would program a random tasting note generator for Bordeaux primeurs, which would save me the money of buying Decanter. What beats me about professional wine writers, is how much time they spend on writing about wines nobody wants to drink (not yet bottled Bordeaux for instance) and how little about those, that people who like wine really do drink (bottles mature enough to be popped). That's what I like about CellarTracker: to read impressions from people drinking a given wine at different stages of its life. By the way, the other thing wine writers spend a lot of time on, is writing about wines no one, who is not Jack Ma, can afford to drink. I stopped counting the Burgundy reviews mentioning that such-and-such DRC bottle is amazing, or the en primeur report unveiling that - surprise, surprise - the latest Mouton was really impressive. Which just brings me back to this tasting note generator...
So to get back to the reason why I use CellarTracker, I hope my own tasting impressions help others to decide whether to open that bottle now or not, or maybe not to worry about that question, because it doesn't matter anyway for some wines. I do use the 100 points scores, although I never quite understood why one needs a scale of 100, if all that is ever used is the end North of 80. I like to use it to see how consistent I am myself.
If you must score wines with mathematical precision on a 100 points scale, then at least live up to it and do some follow-up and tracking of your scores: how far off from my en-primeur notes am I 10 years after? And if the wine I thought was at the top of its peers when it was just bottled is disappointing ten years on, then why is that? How many professional wine writers ask these questions? Or track their own scores? And if you're that far off your own scores like the professionals (and yes, there are a great many examples), what the heck is the use of these notes in the first place? - Except being proof that there are very few people able to gauge the actual potential of a wine, as opposed to describing its momental state at a point in time (t).
L-C. is a Fan
(1)
Fans of L-C.
(2)
Friends of L-C.
(1)