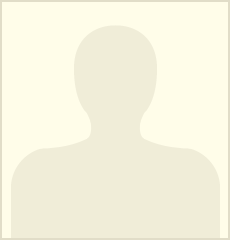 Mario17
User #95,703
Member Since 10/24/2009
Last Activity: 12/6/2022
Favorites
Region:

Burgundy

Dream wine:

Montrachet
About Me
I speak perfectly in both French and English.

Je demeure dans la grande région de Montréal. J'adore le vin depuis plus de 20 ans, passionné de Bourgogne en premier lieu, mais aussi de Bordeaux, du Piemont, du Rhone Nord, les vins de la Loire entre autres et toujours prêt à élargir mes horizons vers d'autres régions.

Je ne suis pas toujours assidu sur CT même si je suis membre depuis plusieurs années. Je redécouvre CT que j'apprécie beaucoup plus et j'ai l'intention d'être plus actif sur CT dans le futur. J'ai écrit sur d'autres blogs et plateformes aussi.

Le monde du vin est merveilleux pour moi, toujours quelque chose de nouveau à apprendre, j'aborde la dégustation et les opinions des gens sur le vin de façon humble et ouverte, avec le but de toujours en apprendre plus.

I am from the greater Montreal area in Quebec, Canada. I am a fan of wine for more than 20 years, a long time member of CellarTracker that wasn't always very active here, but I was writing and sharing about wine on other forums. I plan to be more active in the future on CT both in terms of sharing tasting notes, as opposed to only managing my cellar.

I am a huge fan of Burgundy wines, but also Bordeaux, Northern Rhone, Piemont, Tuscany, the Loire Valley and other regions as well. I am always looking to increase my knowledge of wine, always with an open mind and a respect for everyone's opinion.

I welcome friends and fans request.
Mario17 is a Fan
(49)
Fans of Mario17
(45)
Friends of Mario17
(16)