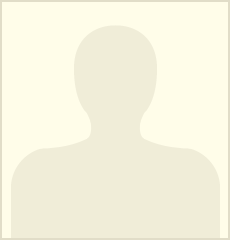 garagewineco
User #43,310
Member Since 12/27/2007
Last Activity: 11/7/2022
Favorites
Region:

Maule

Dream wine:

Barrel # 47 from vintage 2012 - at present slumbering through its first wineter in Caliboro
About Me
Real name: derek mossman Knapp
Founder Garage Wine Co.
Made by hand, in small lots in Chile.

We began Garage Wine Co. with the idea of making wine on a small scale, a personal scale, by hand with the family. It was (and still is) physical work, a therapeutic complement to the hustle and bustle of a new millenium. Few in Chile, back then, knew what a "garagiste" was, nor were they familiar with the gringo tradition of celebrated companies having began "in the garage". Viñas in Chile were
large affairs, named after saints and owned by clubby families with long Basque names (full of rr's) who presided over a rather closed circle. We patented the name Garage Wine Company and went to work, quietly but surely, steadfast and content to make wine barrel by barrel then lot by lot. That is where the number on each wine comes from. Today most lots are about a dozen barrels blended.

Today are wines are grown in two places. Most are grown by small farmers in the Maule, farmed by hand and horse with traditional methods of dry-farming 70+ year old vines of mostly Carignan Grenache. We historically produce mountain-grown Cabernet Franc and a Cabernet Sauvignon blend in the Miapo. (High in the Maipo at almost 1ooo metres in San Juan de Pirque)

All wines are fermented naturally in open-top fermenters with a little help from hot water bottles through some cold harvest nights . Caps are punched down by hand and pressing is strictly manual. The wines are barrelled in neutral oak over two winters and then bottled in previously imbibed / used bottles - cleaned and certified.

I am a proud co-founder & director MOVI Movimiento de Viñateros Independientes - Chile and I am a co-founder & Director of VIGNO - Vignadores de Carignan. I work hard with both of these organisations to open the world's mind about Chile's reputation for only producing supermarket wines made by agro-industrial behemoths.
garagewineco is a Fan
(1)